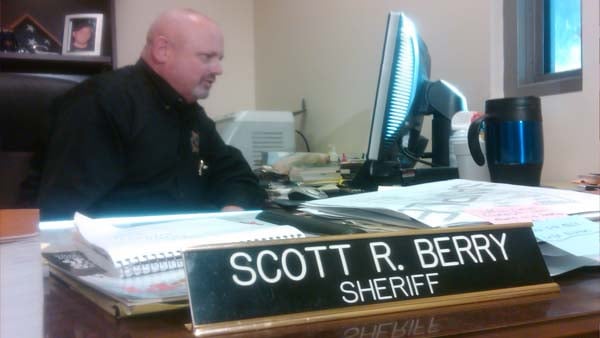 OCONEE COUNTY, GA (CBS46) -
Oconee County Sheriff Scott Berry said neither he nor his law enforcement agency will purchase weapons anytime soon from a major firearms dealer, after that dealer made a change to its policy on who can buy certain types of weapons.
Dana Safety Supply, which has a store in Sugar Hill, recently amended its policy to exclude any non-law enforcement customers from purchasing semi-automatic weapons.
A company spokesman confirmed their policy change.
"While we support the rights of Americans to own and safely enjoy firearms, we have chosen to sell some select firearms to law enforcement personnel only. DSS remains dedicated to the safe and responsible sale of firearms and supporting the law enforcement officers who protect us all," said the spokesman.
Berry said that kind of exclusion of civilians from purchasing weapons they're lawfully allowed to own is the reason he is boycotting the company.
"This is about their unilateral decision to decide that law-abiding citizens can't own semi-automatic rifles, or can't buy semi-automatic rifles from them," said Berry.
"We've got a culture in this country where we try to blame an object for the actions of an individual. To me, enough is enough. (A gun is) an inanimate object. It in and of itself isn't evil. People are evil. People have mental health issues."
Copyright 2013 WGCL-TV (Meredith Corporation). All rights reserved.