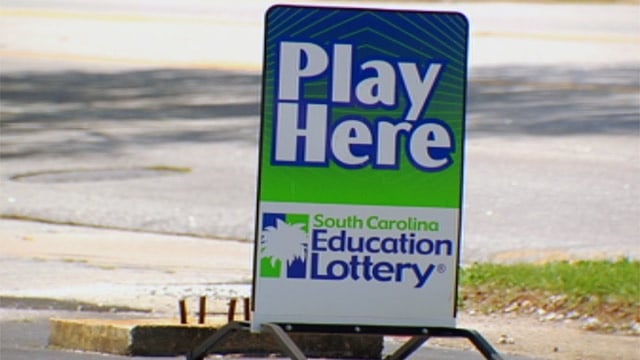 A South Carolina Education Lottery sign. (File/FOX Carolina)
COLUMBIA, SC (FOX Carolina) -
An Upstate man's New Year's resolution to quit playing the lottery didn't last long but paid off well.
South Carolina Education Lottery officials said the Piedmont man vowed to quit playing the lotto, fed up with not winning, but on New Year's Eve he scratched what he thought would be his last lottery ticket.
The winning $10 Red Hot Cash ticket was worth $200,000. With his turn of luck, the man told lottery officials that on his way to Columbia to pick up his winnings, he bought another ticket, officially ending his resolution.
"At least now I know the game is not fixed," he told lottery officials.
He bought the winning ticket at the VGO Mart on River Road in Piedmont, which will get $2,000 commission.
Two top prizes remain in the $10 Red Hot Cash game. Odds of winning the top prize are 1 in 500,000.
Copyright 2013 FOX Carolina (Meredith Corporation). All rights reserved.