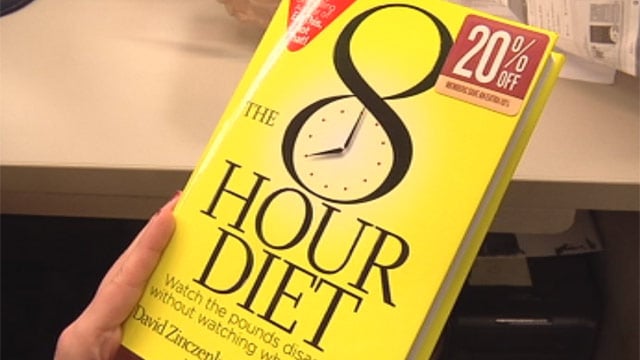 'The 8 Hour Diet' concentrates all your eating into an eight-hour window to maximize weight loss. (Jan. 2, 2013/FOX Carolina)
GREENVILLE, SC (FOX Carolina) -
Many people have joined gyms as part of their New Year's resolution or in an effort to lose some holiday weight.
The New Year brought about a new diet based off a new book called The 8 Hour Diet. It concentrates all your eating into an eight-hour window to maximize weight loss.
Here's how it works - you select your eight-hour window, like 9 a.m. to 5 p.m. You will eat all your meals during this window and then fast during the next 16 hours.
Author David Zinczenko claims this fast helps to trigger your metabolism. He also said your eight-hour window can change from day to day to accommodate your schedule.
It also recommends some super foods like lean proteins, leafy green veggies, nuts, seeds, beans and berries to help maximize weight loss.
Copyright 2013 FOX Carolina (Meredith Corporation). All rights reserved.