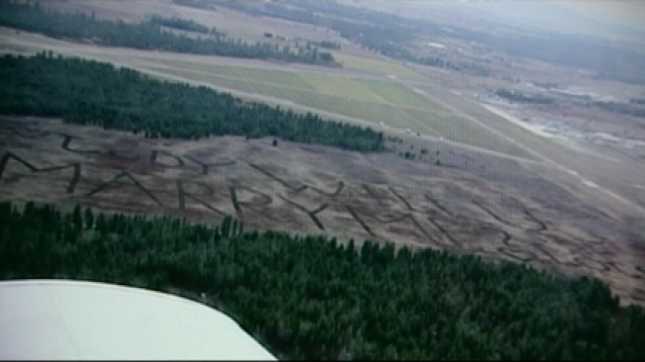 DEER PARK, WA (KPTV) -
A Washington farmer turned his 200-acre field into a giant proposal message, but there was just one problem: He misspelled a key word in the proposal.
The man spent more than one hour plowing his "Jody, will you marry me?" proposal into the field last month.
Once he was finished, however, his daughter pointed out one little issue: the J had been plowed the wrong way.
"I get doing the 'J' and my 10-year-old daughter is riding with me in the tractor and she says, 'Dad, you did the J backwards.' I said, 'No I didn't,'" he said. '(But) she was correct."
Even though the "J" looked more like an "L," the man still took his girlfriend for a plane ride over the "Lody, will you marry me?" message and proposed.
She said yes, and the couple plans to tie the knot next month.
Copyright 2012 KPTV (Meredith Corporation.) All rights reserved.