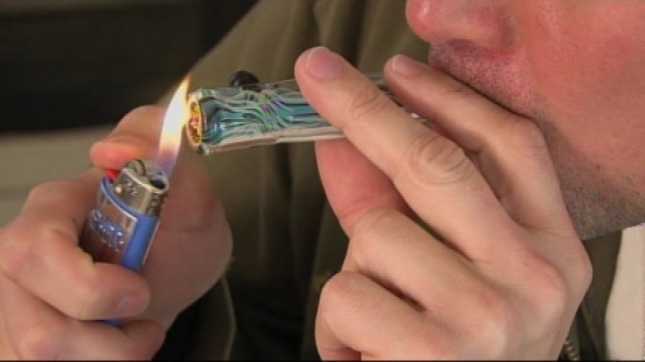 RIDGEFIELD, WA (KPTV) -
Robert Flatt, who lives in Camas, WA, is counting down the days to Thursday.

That's when marijuana will become legal in Washington state.

"When you finally do get that freedom, to be able to go out to your yard and smoke, I tell you, everything will change because you won't be a criminal anymore," Flatt said. "It's a weight that's lifted off your shoulders."

Flatt is so passionate about marijuana, he's planning to throw a "Freedom Festival," where marijuana users will gather to celebrate the legalization of pot.

Flatt planned to rent out a space at the Clark County Convention Center on New Year's Eve and then invite smokers and supporters to attend.

But the county health department soon put a stop to Flatt's pot party. County health officials said the party would be against the law and the convention center denied his application.

Justin Kobluk, a spokesman for the Clark County Events Center, said the events center must abide by Measure 901, passed in 2005, which says "no person may smoke in a public place or in any place of employment."

"The issue wasn't the cannabis or the substance at all," Kobluk said. "The issue was it is just not legal to smoke in a public place," he said.

For Flatt, it's a frustration. He believes tobacco and marijuana shouldn't be lumped into the same rules and regulations.

He said it's unfair that the health department is preventing the celebration of what he calls an historic event.

"For them to have the power to come in and just literally say, 'No you can't do it;' there's something wrong with them doing that," he said.

Flatt said he's not giving up on his idea. He wants to explore his options and throw a Freedom Festival this spring.

"We should've been allowed assembly. We should've been allowed to bring people together to celebrate a legal law that's passed in our state," Flatt said.

Copyright 2012 KPTV (Meredith Corporation.) All rights reserved.