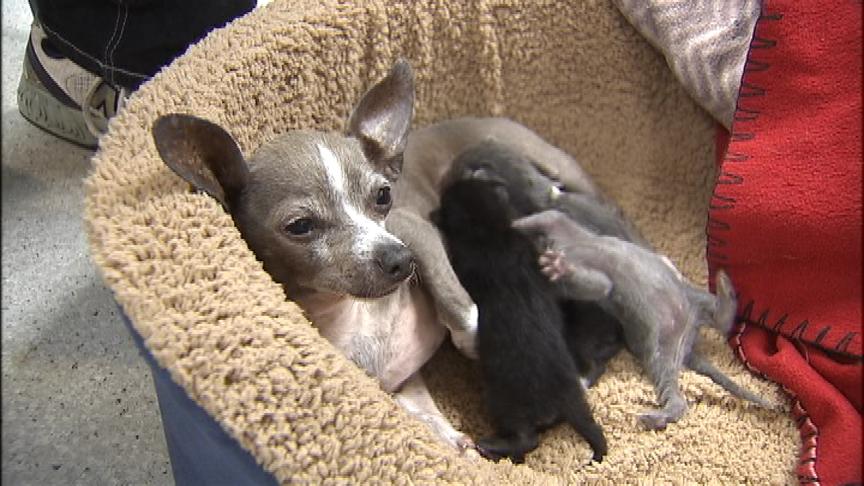 BATTLE GROUND, WA (KPTV) -
A dog in Battle Ground has started raising a litter of kittens as her own after the cats were abandoned by their mother.

Someone found the kittens in a barn last week. Their mother never came back to care for them.
Fortunately, the kittens are still able to get what they need from Pooka the dog.
The 9-year-old Chihuahua-dachshund mix hasn't had a litter of puppies in four years, but when the kittens started suckling, her milk came in.
"She wanted them. I mean she just went crazy," said Linda Smith, Pooka's owner. "I was trying to feed one of them with the milk and she had a hold of its back end, trying to pull it out of my hand. So that's when I knew I had to give them to her because she wasn't going to leave them alone."
The litter is gaining weight and doing well.
Copyright 2012 KPTV (Meredith Corporation). All rights reserved.