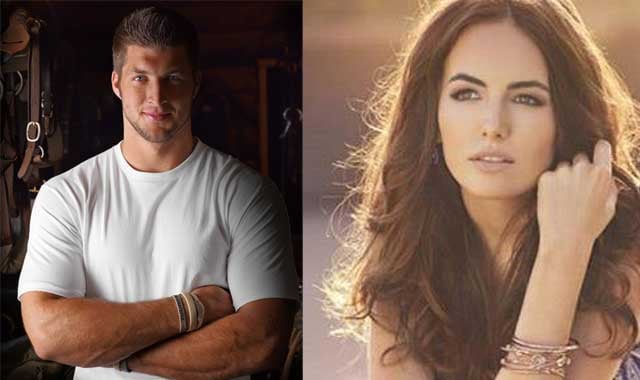 © Jets quarterback Tim Tebow and actress Camilla Belle (Tim Tebow.com/Facebook)
NEW YORK (KCTV) -
Hurricane Sandy weary New Yorkers have a momentary superficial diversion.
Is Jets star Tim Tebow dating actress Camilla Belle?

Camilla who? News that Tebow might have a new wingwoman made "Camilla Belle" one of the top searches on Google and a trending topic this week.
Belle once dated pop singer Joe Jonas. Belle has starred in 10,000 BC and The Lost World: Jurassic Park.
Tebow has been linked with singers Katy Perry and Taylor Swift as well as Olympian Lindsey Vonn.

TMZ broke the news that Tebow and Belle were spotting bowling together and having a great time in Tebow's hometown of Jacksonville, FL. They were part of a group.
TMZ said the couple was at Latitude 30 last night and "were overly affectionate throughout the evening, holding hands and touching."
Tebow is arguably the country's most famous virgin and Jonas himself has a squeaky clean image.
When did romance bloom between Tebow and Belle? The pair were both on the red carpet at the Metropolitan Museum of Art gala ball in New York in May. They were photographed just feet away from each other with him in a glamorous black-tie tuxedo and Belle in a drop-dead gorgeous body skimming gown. Click here to read more and see a photograph of the two together this week.

Copyright2012 KCTV (Meredith Corp.)All rights reserved.