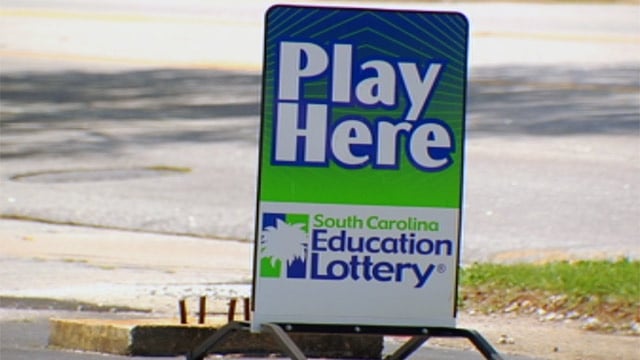 A South Carolina Education Lottery sign outside of an Upstate store where lottery tickets are sold. (File/FOX Carolina)
COLUMBIA, SC (FOX Carolina) -
A Greenville man has had a lucky streak after winning a total of $300,000 in less than a year.
South Carolina Education Lottery officials said the man first won $200,000 in December, keeping the secret but still sharing his newfound wealth with the people of his choosing.

Then the man recently bought a lucky scratch-off ticket, winning an additional $100,000.
Lottery officials said the man bought his wife a new car and other nice gifts after winning the first time and now plans to help his children, church and college with his new winnings.
The lucky lottery player bought a Right on the Money ticket at the Spinx at 941 Haywood Rd., which will get a $1,000 commission for selling the claimed ticket.
Lottery officials said there are three top $100,000 prizes remaining in the game, which the odds of winning are 1 in 540,000.
Copyright 2012 FOX Carolina (Meredith Corporation). All rights reserved.