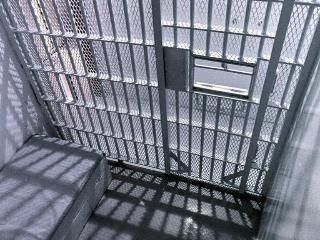 © CBS 5
PHOENIX (AP) -
The search continues for a fugitive who walked out of a Maricopa County jail using another inmate's identification two weeks ago.

The Arizona Republic reports that Matt Hershey, a deputy U.S. marshal in Arizona, said the U.S. Marshals Service is still collecting information and following up on leads on Rocky Marquez. He offered no specifics on where investigators believe Marquez might be staying, though work continues in Mexico.

The 33-year-old Marquez walked out of the sheriff's Lower Buckeye Jail with a group of other inmates who were being released earlier this month. Officials said Marquez took the identification of another inmate who was scheduled for release, shaved his head and dressed in the other inmate's civilian clothes.

Marquez facing charges of perjury, forgery, and witness tampering.
Copyright 2012 Associated Press. All rights reserved.